Contact us now at 416 909 2000 to book our Exotic Divas.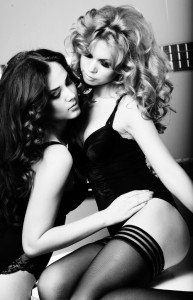 Looking to add a touch of electrifying allure to your next event? Look no further than Stag Masters, the premier agency for top-tier adult entertainment. Our Exotic Divas are here to turn your gathering into an unforgettable experience that will leave everyone talking for weeks.
The Epitome of Elegance and Charisma
Our Exotic Divas are more than just performers – they are artists, masters of seduction, and experts at leaving a crowd breathless. With a blend of mesmerizing moves, hypnotic rhythm, and enchanting charisma, they'll take your event to the next level. Whether it's a bachelor party, birthday bash, or any special occasion, our divas know how to deliver an experience that exceeds expectations.
Unmatched Talent and Professionalism
At Stag Masters, we take pride in handpicking the most skilled and captivating performers in the industry. Our Exotic Divas are not only visually stunning, but they're also experts in their craft. They know how to read a crowd, adapt to any atmosphere, and deliver a performance that leaves an indelible mark on your event.
Customized Experiences
We understand that every event is unique, and that's why we offer a range of options. We tailor the experience to your specific preferences. From sultry solo acts to tantalizing group routines, our Exotic Divas can cater to any audience. You have the creative freedom to choose the style, music, and overall theme, ensuring a performance that perfectly complements your event's ambience.
Discretion and Respect
We prioritize your privacy and ensure that every booking with Stag Masters is handled with the utmost confidentiality. Our Exotic Divas are not only exceptional performers, but also consummate professionals who understand the importance of maintaining a respectful and comfortable environment for all guests.
Book Your Exotic Diva Today!
Don't miss out on the opportunity to elevate your event with the exotic allure of Stag Masters' Exotic Divas. Contact us now at 416 909 2000 to discuss your event's unique needs and let us bring the magic to you. Experience the difference that only Stag Masters can provide – book an Exotic Diva today!