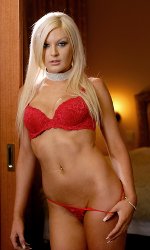 Call to book Markham Strippers during business hours at 416-909-2000
Wedding and Bachelor party season is in full swing! We only have a few days available as our demand for our team of performers is extraordinarily high. Everyone is so happy to be back together and celebrating as families. A lot of people are getting married this year, and a lot of people want to party.
It sounds like we will fit right in.
Our team of Markham Strippers is the best in our industry.
Why? Because people want to work for an established and trustworthy brand with excellent opportunities and a recognizable name that brings steady work. Since its inception, Stag Master's agency has been at the top of the bachelor party and stripping industry. Our team is genuinely top-notch.
In a competitive industry, working alongside our team is truly inspiring.
The professionalism, athleticism, extraordinary skill level and raw talent set us apart. We look forward to sharing with you how well our team performs.
Bachelorette parties can get pretty out of control. Our guys are professional, athletic and talented, and our male performers know how to bring the party. They take their fitness very seriously, and our team's stage performance captivates audiences across the province.
Stag Master's Female performers are absolute knockouts, and these are the most sought-after performers in the city. When you are expected to pull off the best bachelor party for your best friend, look no further than Stag Masters. Our fantastic team is what you need to perform at the memorable send-off and give you all a bachelor party night to remember.
The bottom line is that we have the best female and male strippers. We look forward to performing for you.
Call Stag Masters to book your next event.
Call us during business hours at 416-909-2000
If it is after business hours, please fill out the form on the contact page.