StagMasters Male Strippers in the Greater Toronto Area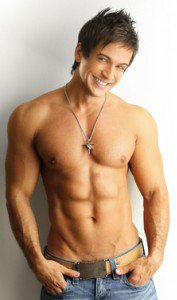 Contact us now at 416 909 2000
Are you on the hunt for a bachelorette party that breaks the mould and leaves a lasting impression? Your search ends here! StagMasters male strippers are taking the party scene by storm, promising an evening of enjoyment, music, and unforgettable moments.
When it comes to curating the ultimate bachelorette experience, the keyword is crystal clear: "Male Strippers." These talented entertainers are poised to transform your girls' night out into a sizzling extravaganza, setting the stage for a celebration that will be the talk of the town for months to come. Whether your vision involves an intimate gathering or a wild night on the town, male performers bring that extra dash of excitement that turns an ordinary party into an extraordinary affair.
Envision a charismatic and skilled male performer striding into your bachelorette bash, ready to make the night truly exceptional. From suave dancers to charming hosts, these performers know the art of captivating an audience and creating an electric atmosphere. It's not just about the eye candy – it's about crafting memories that will be cherished long after the wedding bells have chimed.
Our team at StagMasters
Our team at StagMasters boasts a rich tapestry of male performers, each bringing their unique talents to the stage. With the ability to keep the party going, you're sure to find the perfect fit for your bachelorette extravaganza.
Why settle for a run-of-the-mill celebration when you can elevate your bachelorette party with the enchantment of male performers? These performers are ready to infuse your pre-wedding festivities with a level of excitement that defies convention. Bid farewell to tradition and embrace a night of memories that will be recounted for years to come.
So, if you're in the midst of planning a bachelorette party in the GTA,
Contact us now at 416 909 2000
Make "StagMasters Male Strippers" your go-to agency. Brace yourself for an evening where the good times roll and memories unfold, creating a spectacular experience that will be the talk of the town. Get ready to unleash the fun – your bachelorette party is poised to become the event of the season!
Contact StagMasters now to book Male Strippers in the Greater Toronto Area
416 909 2000